Leg 9
Ronald Reagan Airport, Washington D.C. to San Andros Airport, The Bahamas 18th February 2003
Time to leave Washington D.C., but not before getting a picture of the Whitehouse!
I fired up the Baron with my recently updated panel and did a screenshot so you can take a look. For anyone interested, I've given it a major overhaul since and uploaded it to Simviation.com. I'll make sure you get a new photo in the next leg. :)
Having received taxi clearance from A.T.C. I approached the runway threshold where I was instructed to hold short for an incoming aircraft. I duly did so and and passed the time watching a couple of A.I. aircraft queue up behind me. As I listened to A.T.C. it occurred to me that they were giving priority to all incoming aircraft. Not unusual possibly, but I'd now been sat there for over 20 minutes and the queue behind me was getting ridiculous. At the point where A.T.C. informed a Piper Cherokee that it had clearance to land as number 4 of the incoming air traffic (!!!) I made a decision.
I know I've made it part of the flight rules that I obey A.T.C. instructions, but I'd been sat there nearly half an hour by now. If this carried on, I'd be there when the sunset was fading, so I looked right and, seeing nothing immediately lined up for landing, shot out onto the runway and took off. I received a few moans from A.T.C. about not being cleared to do so, but I suspect that in real life not only would I have not been sat there that long, I'd have also probably have fried both the Baron's engines by now!
So - off to get a pic of the Whitehouse. Well...I got one, but I have to say it doesn't look a whole lot like the Whitehouse to me. It could be that I've got the wrong building again, but I did a sweep of the whole area and that was the closest I could find to it. If I've got it wrong again, I'd appreciate it if someone would send me a screenshot of it and tell me exactly where it is in relation to Capitol building.
Anyway, I'd decided that whilst The Bahamas were my ultimate destination for this leg, I couldn't miss out on Disney World in Orlando. I climbed to 5.000 feet and settled back. Unfortunately, I was to find that cloud was to be my companion for the next 3 hours or so. Screenshot hell! I persevered, and upon approaching Orlando, descended to 1,000 feet for the screenshots. Microsoft haven't exactly gone to town on Disney World. The Epcott centre was little more than a white globe, but the Magic Kingdom was passable.
Having taken a couple of shots, I climbed back to 5,000 feet and dialled San Andros airport in the Bahamas into my G.P.S. The weather had cleared up some by this time and, for a very rare change, the wind was behind me. As the Florida coastline disappeared, I mused happily about spending a few days on the beach.
An hour or so later, I landed safely and parked the Baron in 70 degrees F of sunshine with only a few light clouds above me. It was good to think that I'd probably seen the last of that pesky ice warning light on my panel for a while! Next stop.....well, I'm going to head to Panama, and then as close to Venezuela as I can get in one leg.
Screenshots
1) The new panel - since updated again.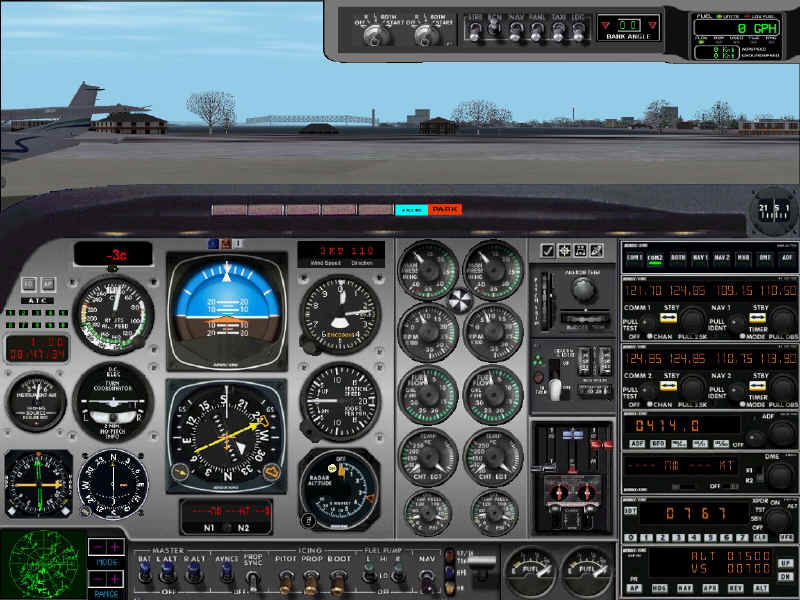 2) Ridiculous queue - someone wake A.T.C. up!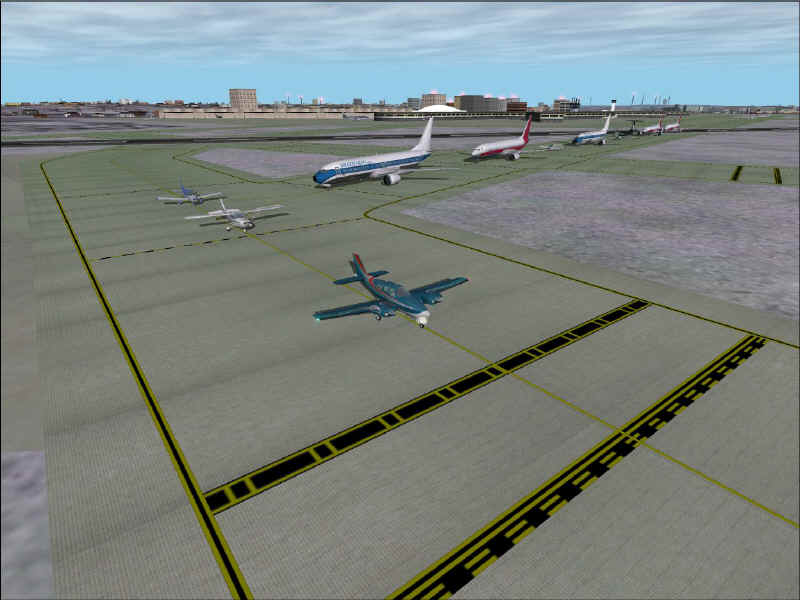 3) The Getaway!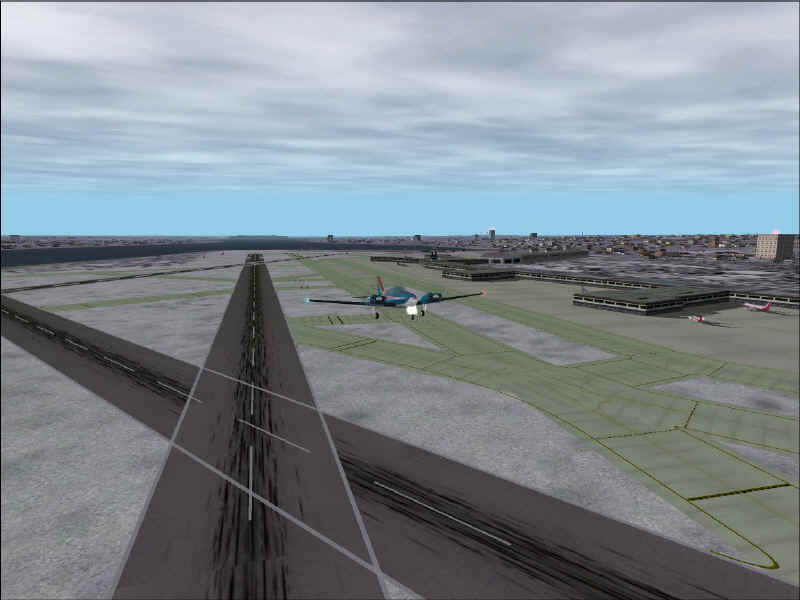 4) The Whitehouse?? - maybe not...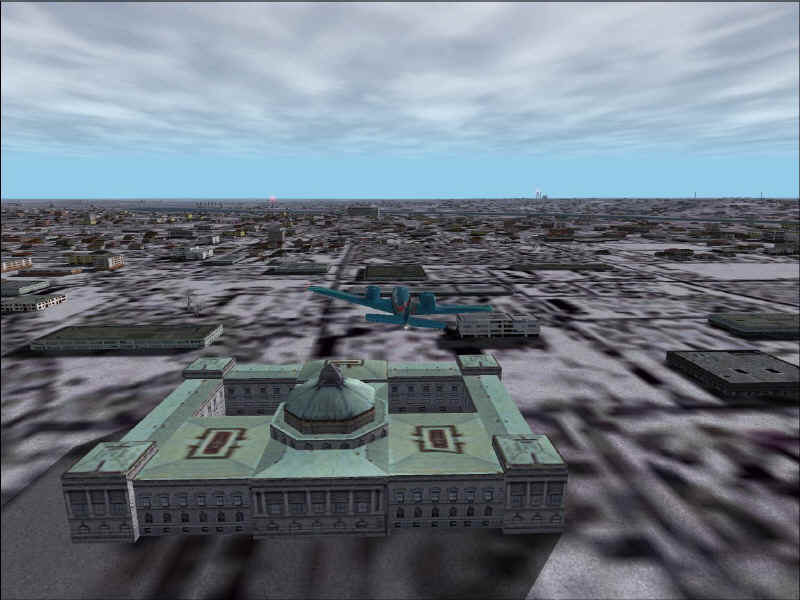 5) Cloud all the way :((
6) Whiteout but 7 degrees Centigrade!!
7) Some very tall clouds over Orlando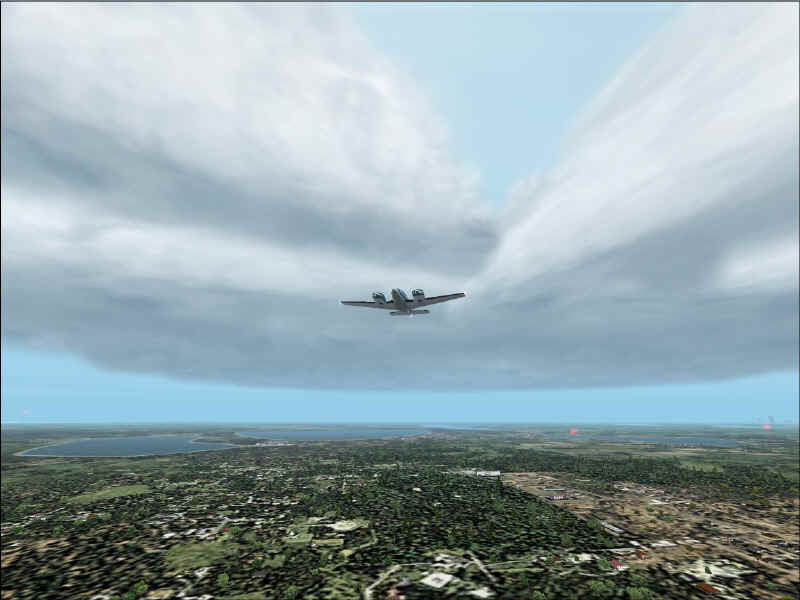 8) Microsoft's rather disappointing rendition of the Epcott Centre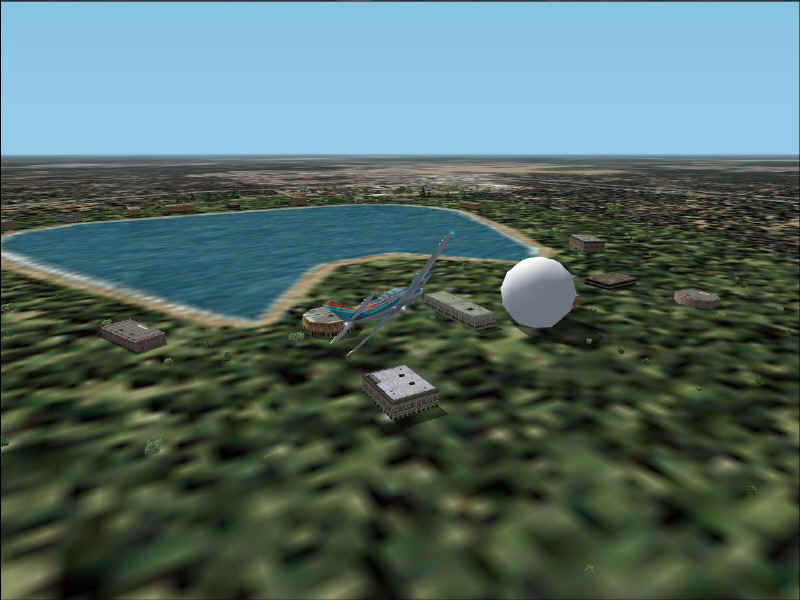 9) The Magic Kingdom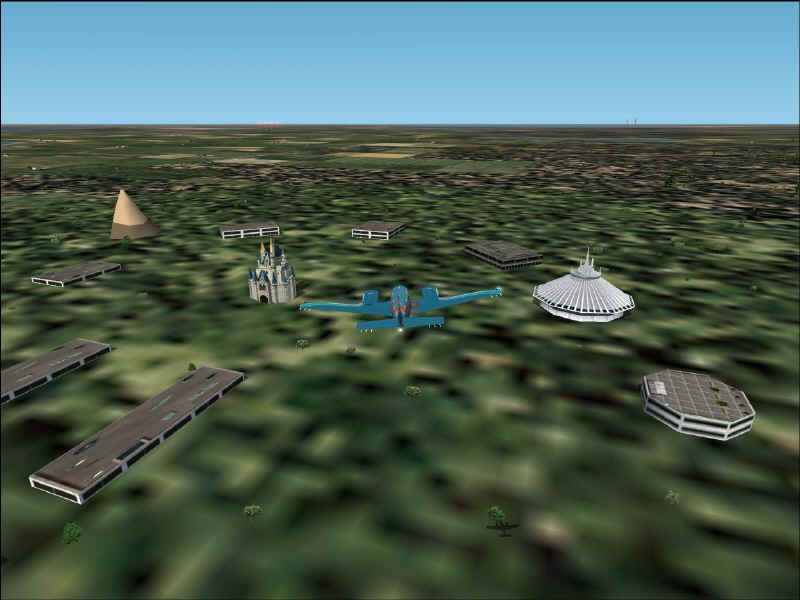 10) Over Kissimmee airport, Orlando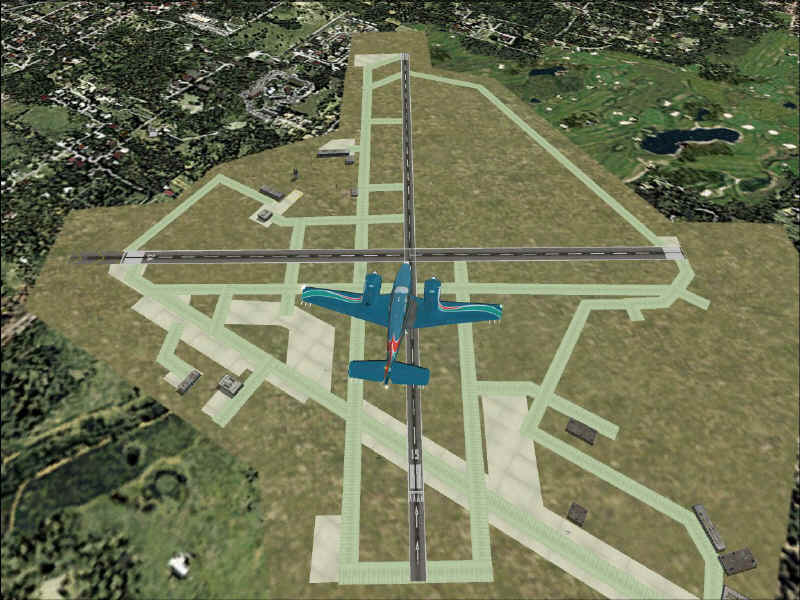 11) Seminole shores off the Florida mainland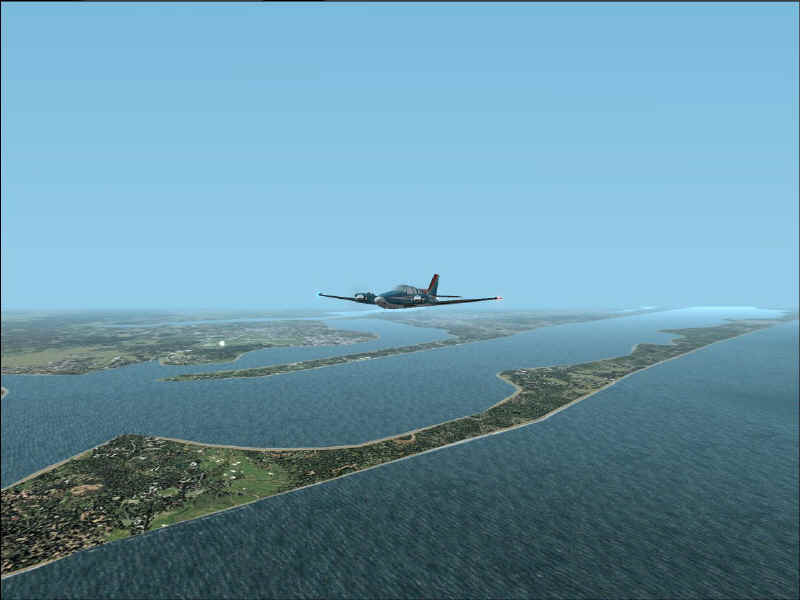 12) Sea changing colour as I approach the Bahamas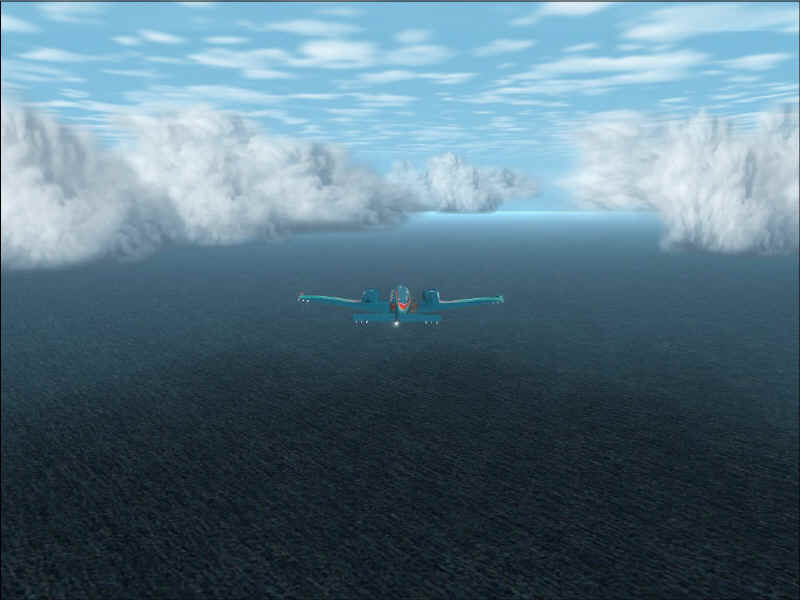 13) Parked up at San Andros - 70 degrees! Someone get me a taxi to the beach!