Leg 8 - Page 1
Rockcliffe Airport, Ottawa to Ronald Reagan Airport, Washington D.C. 6th February 2003
This leg is the longest I've flown so far, inspired by Mark (Ozzy72) from the Simviation FS2002 forum. As a result, there are 46 screenshots so I've had to spread them over 2 pages to keep loading times down.
So, I left Rockcliffe airport at 06.48 local time, outward bound to the first of two pre-booked destinations I'd be taking in on this leg - Custer Airport, Monroe. There was a pretty severe headwind against me and it was pretty cold (-19c at takeoff) and snowing.
Dawn soon rose and the weather fluctuated from dense cloud to periods of reasonable clarity over the course of the flight. I'd decided to keep down to 5,000 feet cruise altitude for this flight as I was reasonably sure I'd get a few screenshots in, and I wasn't wrong as you can see below.
By sheer good fortune, I spotted the CN tower as I passed through Toronto. Being the tallest building in the world, you might think it a little odd that I describe this as good luck. I should explain that with my "seat of the pants" style of navigation, I wasn't actually sure where I was at the time! Most geographical references in this text and in the screenshot titles is researched long after I've finished the flight!
Anyway, although I was actually a few miles past it when I spotted it, it was far too good an opportunity to miss, so I turned the Baron around and headed in for a fly-by. I have to say it's quite an impressive sight - especially allowing for the fact that I'm on solely default scenery in this area.
Having taken my shots, I returned to my original course passing under some very ominous looking clouds along the way. I passed across the border into the United States for the first time as I entered Michigan. Custer isn't far from the border and I started setting the Baron up for the approach. All was going well until about 500 yards from the runway when the previously reasonable crosswind decided it wasn't in the mood for being tolerant and upped itself to something approaching gale force. You'll notice a break in the screenshots between my approach prior to this event, and the final landing. In between - there simply wasn't the time or opportunity to concentrate on anything except keeping the Baron in one piece. I was forced to make my first ever voluntary go-around. (Custer has no ATC as such - just Multicomm).
I must admit that I was seriously worried at this point. I have never experienced a crosswind like this before in FS2002. My second attempt saw me having to bring the Baron in skewed at about 45 degrees to the runway heading to maintain anything like a straight approach. What's more, I had a problem with the power. Normally, I tend to ease off the throttles when approaching the landing but any attempt to do so in this instance resulted in me being blown off course. So as I passed the runway threshold I was on pretty much full throttle with the Baron's nose pointing at a particularly uninteresting tree! A final boost of throttle to take me to the right hand side of the runway before slamming the rudder hard left 6 feet before touchdown saw me arrive (amazingly) pretty much straight on the runway - albeit on the left hand side of it. More than a trickle of sweat was visible on my forehead as I taxied to parking and went hunting for Jlvandem to demand copious amounts of free beer to compensate for him suggesting I drop in here! Only kidding :-).
Takeoff was only a slight improvement. I was forced to keep the rudder hard left all the way down the runway to keep the undercarriage on the tarmac. If you take a look at the screenshot of my departure, you'll see that after only a few seconds of leaving the ground and relinquishing the rudder, I had already been blown well off the runway heading.
I then set course for Fort Atkinson to visit my friend Motov. I should explain at this point that this leg is dedicated to him. The poor man recently discovered that he has Parkinsons disease and my heart goes out to him.
After a brief period of total whiteout along the way, I landed amidst a scene of snowfall. I parked up and stretched my legs (read: Got out of my chair for 5 minutes - man I ached... LOL). By now it was around 10.30 a.m. local time and I decided that with many miles still to cover, it was time to press on. This time I had the wind behind me for a change as I headed out with Newark airport New Jersey as a destination.
The report continues on Page 2.
Screenshots
1) Engines started. It's -19C and snowing - BRRRR.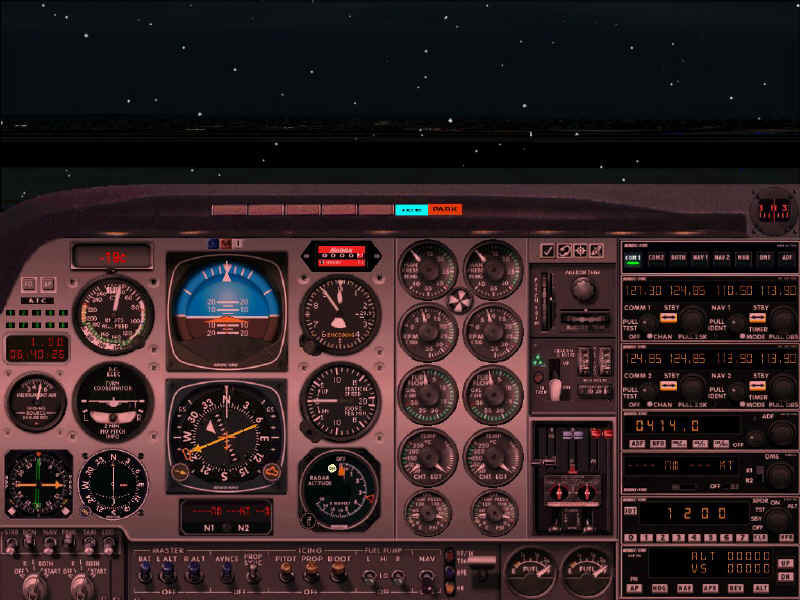 2) Leaving Rockcliffe.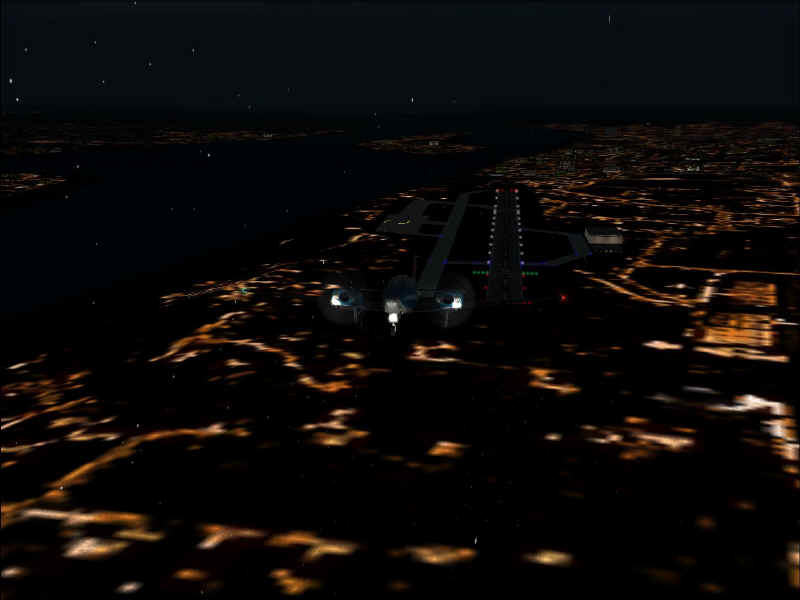 3) Dawn at 07.28.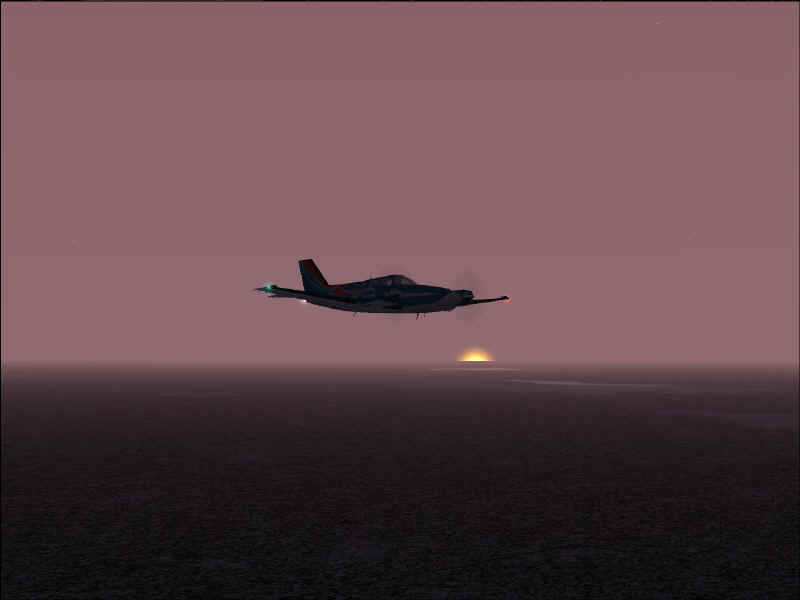 4) Over Peterborough Ontario.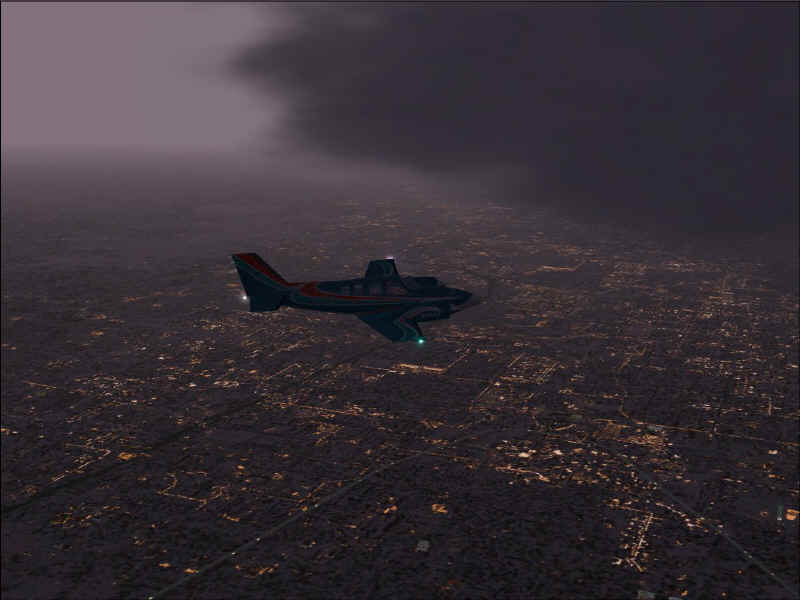 5) Cloudy weather closing in.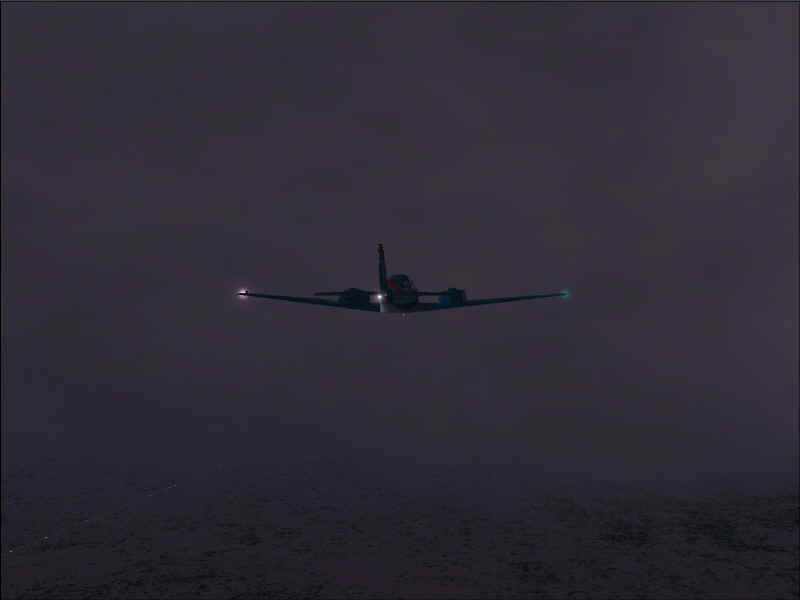 6) Cleared through the bravo airspace of Buttonville Municipal Toronto.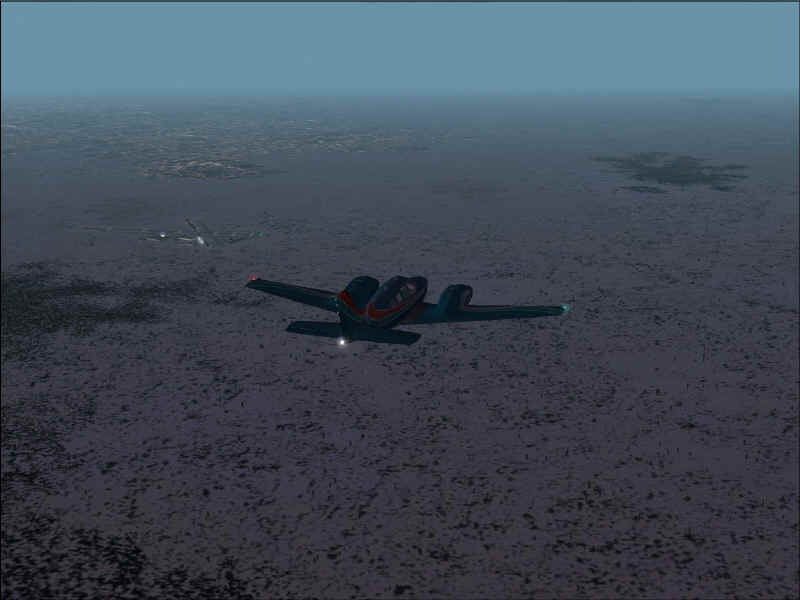 7) Low pass over Pearson International.
8) Heading into Toronto.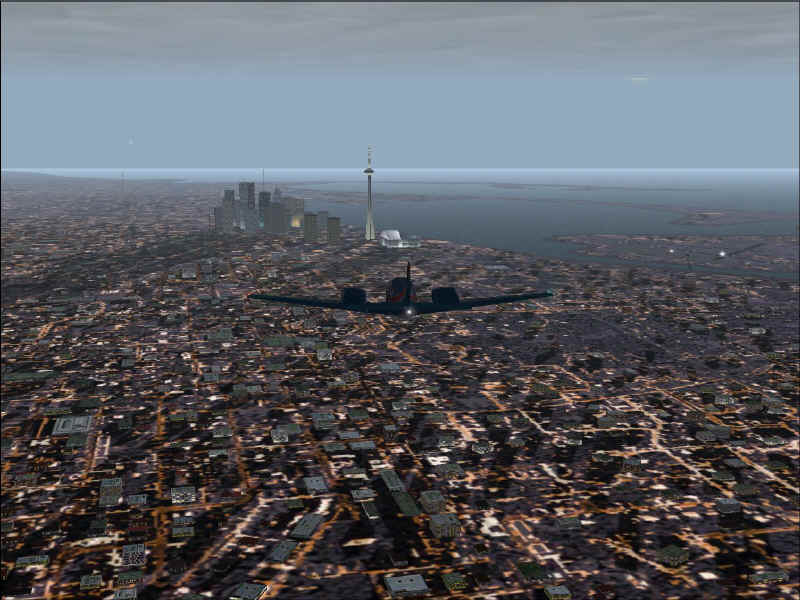 9) The CN Tower - tallest building in the world.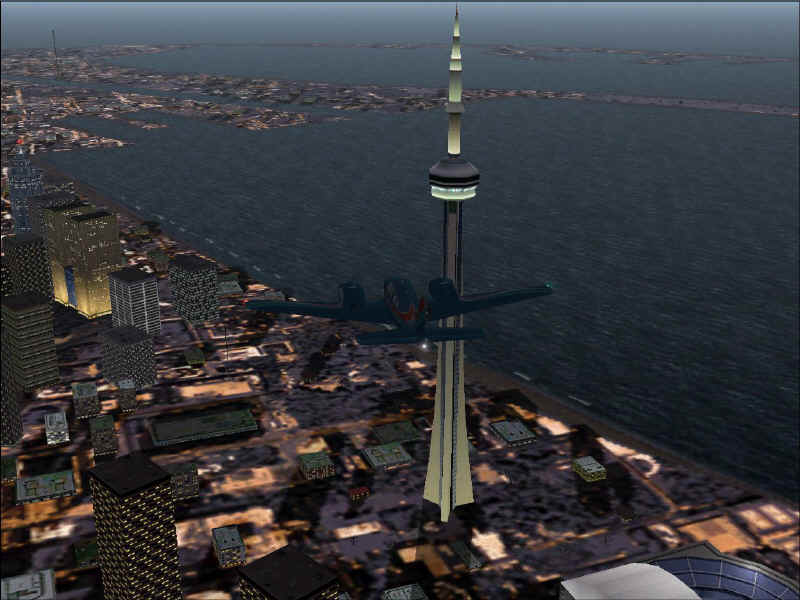 10) View of the Skydome and CN Tower.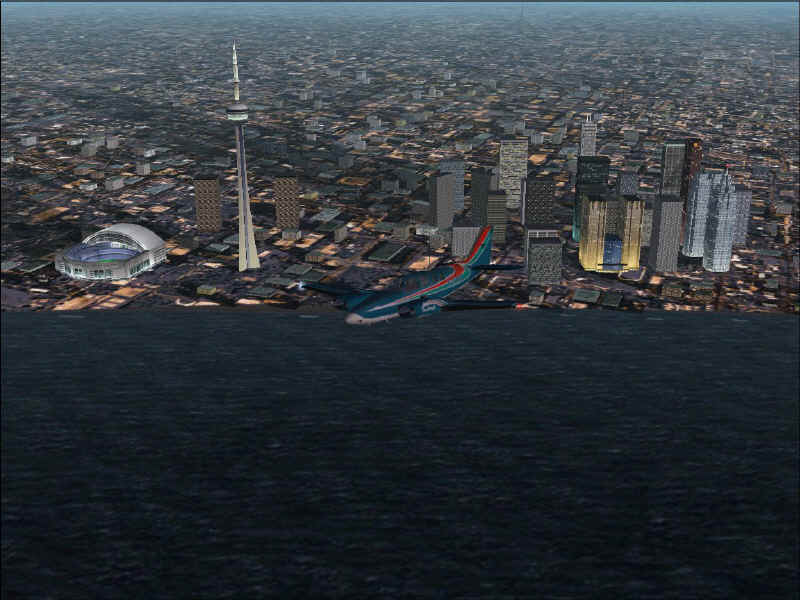 11) That's a hell of a cloud!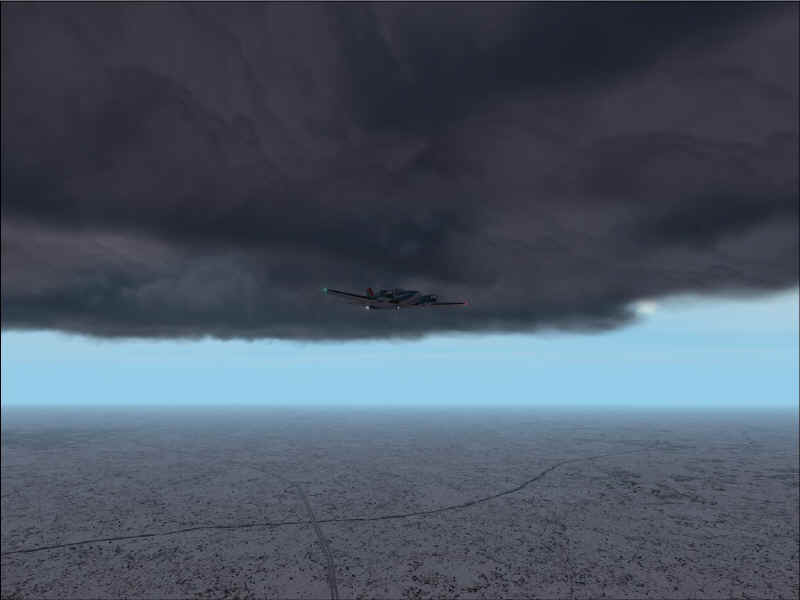 12) Crossing the border into the U.S.A. Michigan.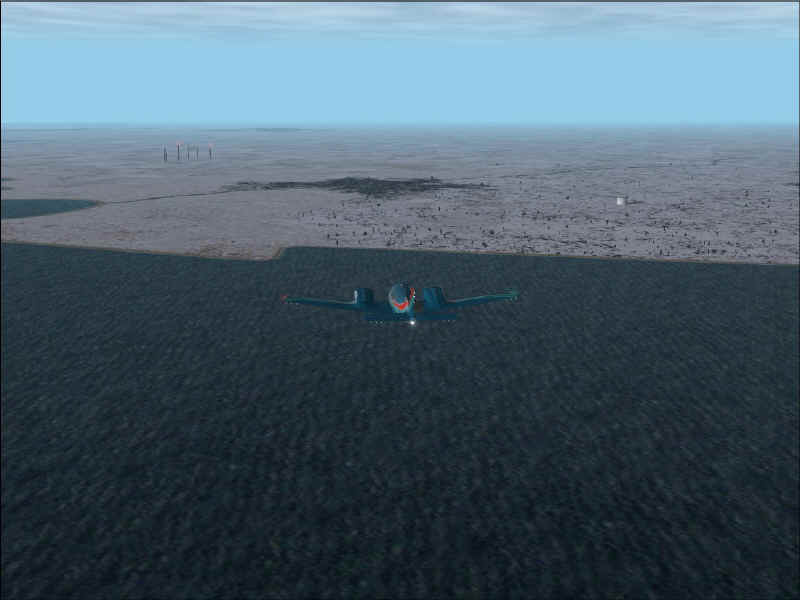 13) On Final for Custer - all looks so easy....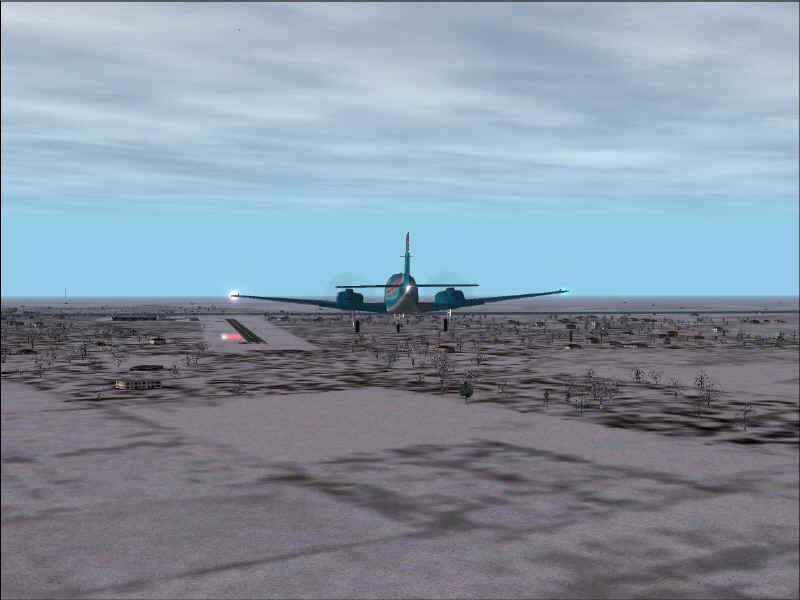 14) Second attempt and the cross winds keeping me busy.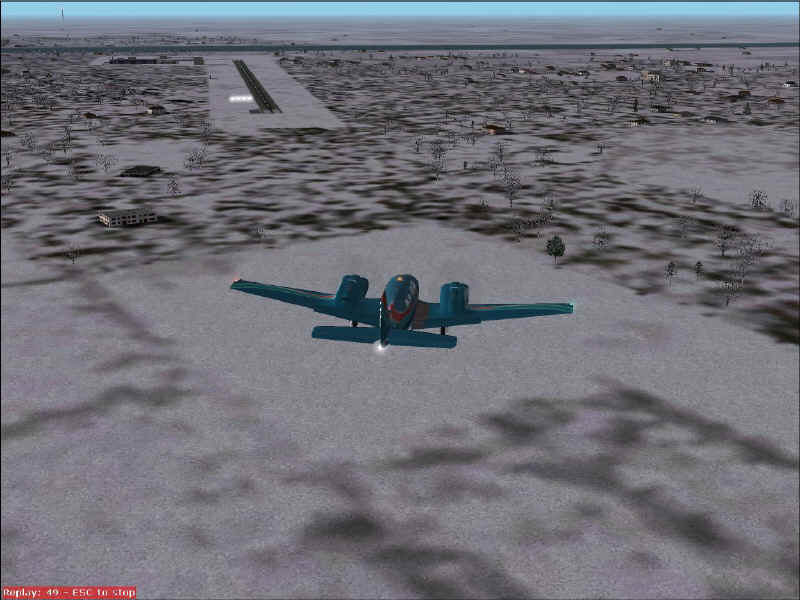 15) This isn't funny...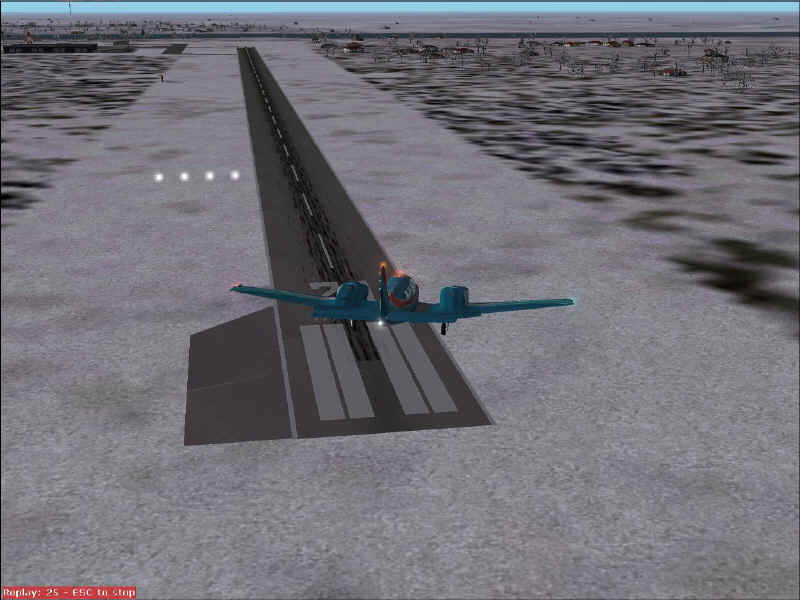 16) Hold on to your lunch.
17) Gimme some fuel and get me outta here!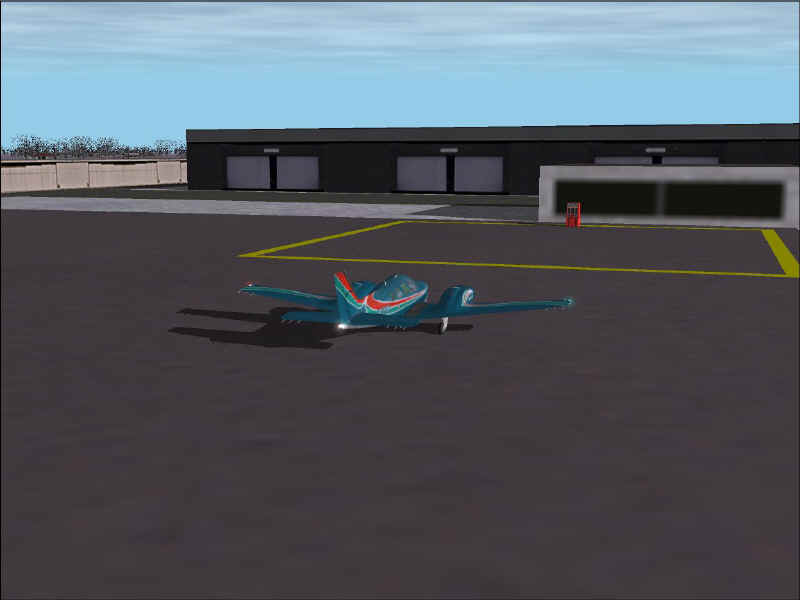 18) No easy takeoff either - full rudder all the way down the runway.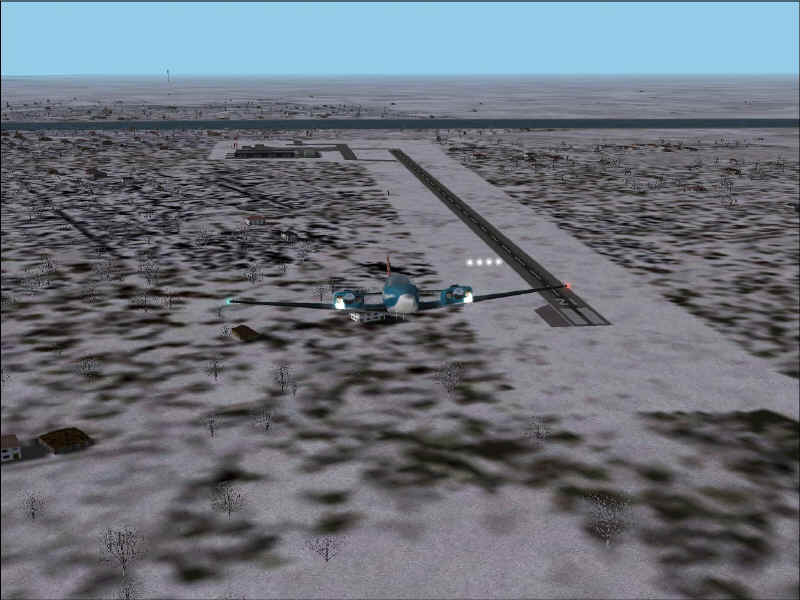 19) Over Kellog airport, Battle Creek Michigan.
20) 6 hours flying and total whiteout.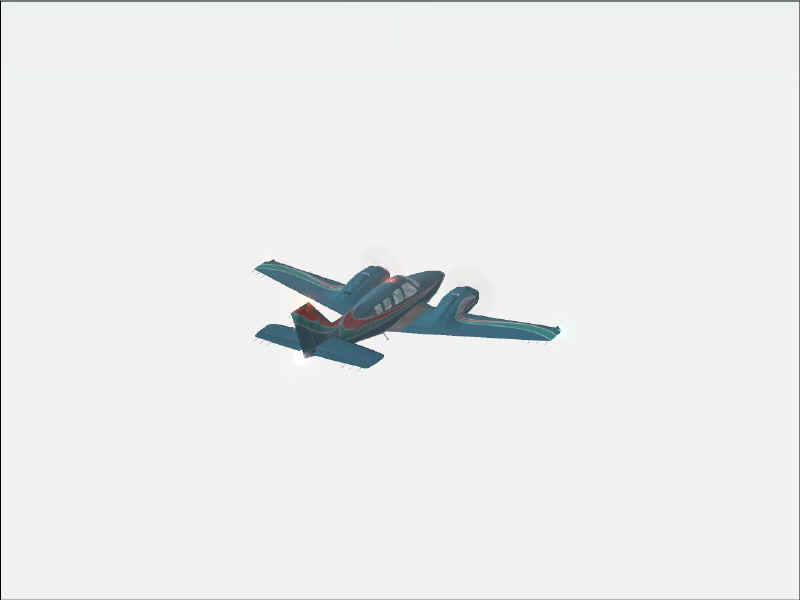 21) On final for Fort Atkinson.
22) Safely down with snow falling.
23) Door open and time to stretch my legs.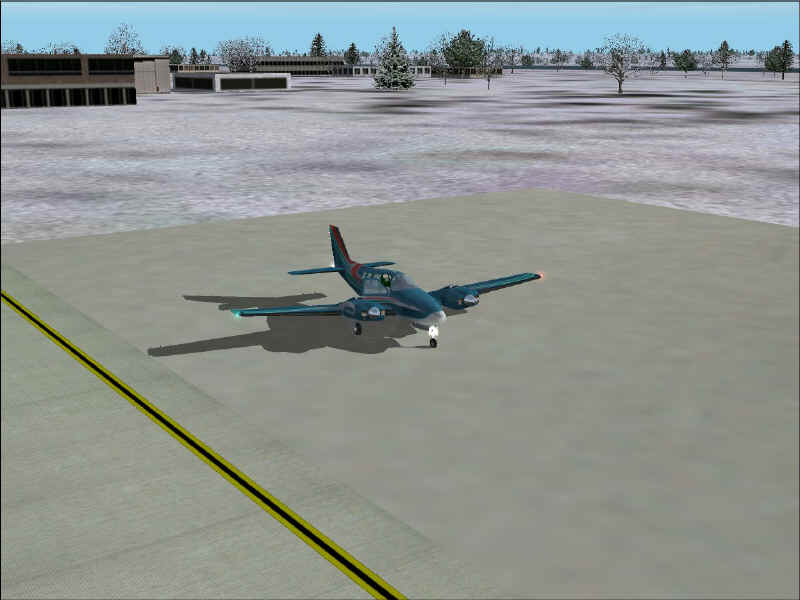 24) Leaving with the wind behind me.